East Coast States
The idyllic east coast region is a popular area for travellers in Malaysia for boasting rich diversity both in terms of nature beauty and culture. Lush and dense forests, crystal clear waters, beautiful sandy beaches and a warm climate has nurtured a great variety of wildlife and marine life, as well as friendly people with interesting cultures and lifestyles. Tour packages into the East Coast states of Malaysia would have you relax and experience all the best you can in a vacation in a tropical country such as Malaysia.
Adult: RM 4127 | Child: RM 3302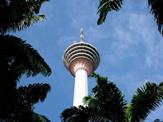 The self-drive program covers part of  major attractions in Malaysia with a wonderful journey from the historical places to the modern city  and beautiful Island.
Adult: RM 3875 | Child: RM 1890

The beauty of the East Coast is unsurpassed. With a first class accommodation at Tanjung Jara Resort, this is ts a great combination for a fantastic beach holiday. The resort is expansive and it is ever so relax & peaceful. From the wonderful stay at Tanjung Jara, we travel south to Kuantan for an overnight before the journey into the million year old forest in Taman Negara. The boat ride & jungle trekking is an exciting adventure for many. We end the tour with a visit to an Elephant Conservation Centre. This tour is for everyone and it is nicely paced for all to enjoy.
Adult: RM 3321 | Child: RM 2005

A complete overland tour fo Peninsular Malaysia. From the west coast to the idyllic setting of the east coast, you will experience an unforgettable journey in your own privacy. This programme is easily expanded to give yourself more time at each destination. This is a popular tour and it can be enjoyed by all travellers.