Pre Departure Info
Pre-departure Information
We have compiled the following information with great care & faith to help you prepare for your holidays in Malaysia. We feel that it is worthwhile for you to read this dossier before your trip. However, this serves as a guideline only and some of the information may vary during your travel period. Come prepared and you will have a great time in Malaysia.
Passport & Visa
Please ensure that your passport is valid for more than 6 months before you travel.
Most countries do not require a visa to Malaysia if the stay is less than 1 to 3 months.
Please refer to your nearest Malaysia embassy or consulate to check or visit theMalaysian Immigration Department Or Ministry of Foreign Affairs, Malaysia
Safety and Security
Many national governments provide a regularly updated advice service on safety issues involved with international travel. We recommend that you check your government's advice for their latest travel information before departure. Always be wary of your personal belongings when you travel through Malaysia or anywhere in the world.
Packing your suitcase
Malaysia is a warm country and even if you have a trip to Cameron Highlands, you do not require warm clothing – a light jacket or cardican will dp for the evenings.. If you are joining the Mount Kinabalu Climb, you should bring a windbreaker and a good pair of trekking shoes. Remember allowance for travelling on economy class is 20 kg and 30 kg for business class on Asian carriers.  Low cost carrier and like Air Asia and MAS Wings have their ownrestriction on baggage.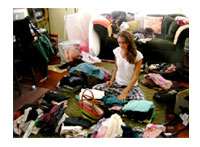 So bring along light & comfortable clothes and comfortable walking shoes. Although we get a fair bit of rain here, it is not necessary to bring a raincoat (unless you are on a jungle trekking journey)  or an umbrella. The tropical rain usually lasts for an hour or so. If you need one, there is always one available at the nearby seven eleven. It is about RM 12.00 only.
Money Matters
We recommend the use of cash (Malaysia Ringit). Money changers are available iin all major cities.
Major credit cards are accepted in most shops and banks but they may charge a 2-4% transaction fee. Visa and MasterCards are useful for cash advances. ATM's are widely available and the Malaysian Ringgit (MYR) is used in Sabah & Sarawak. Please note that RM is more commonly used in Malaysia than MYR to denote Ringgit Malaysia.
Travel insurance
Our tours do not include travel insurance. We cannot be held responsible or liable for loss, damage, or theft of personal luggage and belongings, nor held liable for personal injury, accident or illness. Please ensure that you have yourself and your belongings adequately insured before your departure.
It is advisable to take an adequate coverage for loss of deposit, cancellation charges, curtailment costs, medical expenses, loss or damage to baggage and loss of travellers cheques.
When you join an adventure tour like Mountain Climb or scuba diving, you must sign a liability waiver before you are allowed to commence. You should get your insurance company to cover for full medical, emergency evacuation and repatriation cover for the period of time you are away.
Travel Documents & Vouchers
When you book a tour, you will be issued with a Confirmation Itinerary.
Please ensure that all the services which you have booked and paid for are shown on your travel documents and that all names have been spelled correctly. If you have booked additional services like extra nights' accommodation, transfers or excursions, please make sure that these are shown and that you have been issued with a voucher for these services. (Vouchers are generally sent out one month prior to departure.) It is always a good idea to make a photocopy of your passport and bring along passport sized photos.
Driving License & Scuba Diving
For scuba Diving, you will need to bring your dive certificate or log. Other things to bring for diving will be highlighted in the proposal. An international driving license is preferred although most car companies will accept a foreign driving license. Driving age limit is between 23-65 years. We drive on the left side.
Arrival procedure
When you arrive into any airports in Malaysia, you would have filled in all your details on the arrival & declaration card. Go through the immigration and collect your bags from the carousel. Always look at the signage as you proceed. If you have nothing to declare, please go to the Green Lane. Once you step out from the arrival hall, please look out carefully for your name displayed on the placard. There will be other placards for other people but stay within your space to look at the placard. Do not walk out from greeting area until you spot your name on the placard. If you are not able to locate our meet & greet staff, please call us at :-
Office Hours – 03-2142-4887
After office hour – 012-3051365 (Herman)
Do not entertain the taxi drivers or anyone who is not authorized by us. This includes the representative of the hotels. We will not be responsible for any charges if you decide to take up their arrangement. Again, please call us if you cannot locate our staff.
Accommodation
The general check in time in most major hotels is at 1400 hrs. If you arrived very early, you may not be able to check in. So please check your flight timing when you book your tour – you may want the option to have a room ready for you when you arrive.
Our etiquette
You just need to observe the custom when you step into the religious places like temples & mosques. The most important is dressing – this is the same for any temple or mosques around the world. You must be modestly dressed and you may require to wear a cloak (which is provided) sometimes when you enter a mosque in Malaysia. Handshake is the usual greeting style in Malaysia but avoid offering your hand to muslim females especially if they are wearing tudung. (Head scarf).
Tipping and Service Charges
Tipping is entirely up to you when you dine in the local or hotel restaurants. The service charge (10 % service charge & 6 % Government vtax)  is already included in your bill. Normally, the locals will not tip. Whereas when you join a tour, a tip is expected from the guide & driver.
Medical & Pharmacy
You should consult your doctor for up-to-date medical travel information well before departure. We recommend that you carry a First Aid kit as well as any personal medical requirements.
There are many hospitals & pharmacies available around Malaysia. In the event that you need to be admitted, please ensure you inform your insurance company at home immediately so that the the paper work is processed properly and there will be no delay in your claims when you get back.
Electricity & Water
Voltage is 220 – 240 volts AC at 50 cycles per second. Standard 3-pin square plugs and sockets. Tap water is drinkable but the locals always boil first. This is a general practice for a long time. We suggest you drink from bottled water.
Time
Eight hours ahead of GMT and 16 hours ahead of U.S. Pacific Standard Time.
Goods & Services Tax
All goods and services purchased in Malaysia are subject to 16 % Goods and Services Tax. This is usually included in the price, although some hotels and restaurants may quote prices excluding GST. This tax cannot be claimed back by visitors.
Telephone & Mobile Phone Services
Local calls can be made from public phones using coins or pre-paid cards. International calls can be made from public phones with card phone facilities or at any Telekom office. If you have roaming service, you can use the local network to make & receive calls. The cheaper way is to get a prepaid SIM card if your stay here is for a long stay or on business trip to Malaysia.
Postal Services & Internet Access
Postal service is available all over Malaysia.
Free wifi is available in major cafes, restaurants and hotels. Best thing is to subscribe to the local wifi provider for convenience and flexibility.
Restaurants & Hawkers
There is a whole range of restaurants in the cities now. You can find anything you like to try. For the real experience, explore the hawker food scene. The local cuisine has great variety with predominantly Chinese, Indian and Malay flavour. Over the years, we get the blend of these cultures giving rise to a diverse range of food. Nyonya (Chinese & Malays) cuisine is the most notable & popular.
Departure tax
There is no departure tax when you leave from any airports in Malaysia. The departure tax is already included in the airfare.
Should you have any questions on your stay in Malaysia during your tour with us, please feel free to contact our consultant who handled your booking or enquiry@peterson-travel.com
Office Hours – 03-2142-4887
After office hour – 012-3051365 (Herman)