East Coast States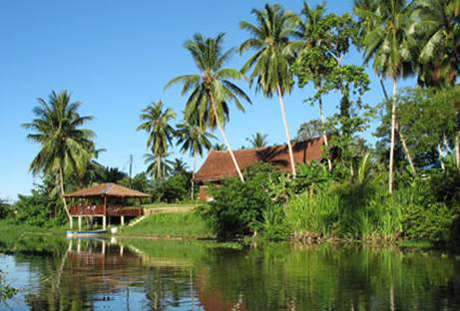 Tucked away in the northeast section of Peninsular Malaysia, Kelantan have managed to keep alive the old customs and traditions, thus earning the state a reputation as the Cradle of Malay Culture. Life is slow and its economy, still largely dependent on agriculture and fishing, means that there are plenty of sleepy villages to explore. Kota Bharu, Kelantan's capital city is also easy to traverse on foot. Its chief attractions include the Gelanggang Seni (Cultural Centre) where Kelantan's rich heritage is on show. Also worth visiting is the Royal Museum, the Sultan's Istana built in 1840 and the State Mosque which took ten years to build. Kota Bharu also boasts some of Malaysia's most colourful wet markets, fast disappearing elsewhere.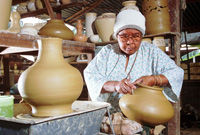 Travelling by road is a pleasant way of touring Terengganu, the second state of the east coast. The roads are fringed with green casuarinas and swaying coconut palms. From its myriad of colourful pastimes that include craft making, songket weaving and batik printing to the joyous celebrations of its many festivals, Terengganu is indeed fascinating with its many generations of cultural and traditional heritage.
Terengganu's islands and beaches is said to be one of the most sought after destinations around. Among the islands such as Perhentian Island, Redang Island, Kapas Island, Tenggol Island and Lang Tengah Island, some of the most beautiful underwater spots in the country can be discovered by diving and snorkelling.
At Cherating which is about 47 km north of Kuantan, Pahang is Asia's first Club Mediterranean. Kuantan is the major town on the East Coast but the main attraction is the National Park, Taman Negara & the Genting Highlands, a renowned mountain resort with casino & theme park facilities.See location map.
Car / Coach

Duration
(Approx)

Kuantan – Cherating

45 min

Kuantan – Kuala Lumpur

3.5 hr

Kuantan – Kuala Terengganu

3 hr

Kuantan – Mersing

2.5 hr

Kuantan – Singapore

5.5 hr

Kuantan – Tanjung Gemuk

2 hr

Kuantan – Tanjung Jara

2 hr

Kuala Terengganu – Lake Kenyir

1 hr

Kuala Terengganu – Kota Bharu

2.5 hr

K. Terengganu – Tanjung Jara

1 hr
Our comments
There is plenty to do here. Travel overland or hire a self drive car to cover the three states to capture all the highlights. Detour to one of the islands for snorkeling & scuba diving. July & August are the peak months for the hotels for all the resorts in Perhentian, Redang & Lang Tengah. Early booking is essential. Best time to travel is during April to September. From November to March when the sea gets rather choppy & unsafe.. However, the mainland is fine to visit year round except for Dec where the rainfall is heaviest. All major cities in the East Coast are connected by the domestic carriers from Kuala Lumpur & Penang.
See East Coast States Tours