RGN54BPE – 5D4N A Taste of the Country
Adult: RM 0 | Child: RM 0
Myanmar is an enchanting country filled with history and culture. This short but sweet introductory tour ofMyanmar includes Yangon and Bagan. You will start in Yangon where you will see the majestic Shwedagon Pagoda, busy markets, and get a feel of the local people. Next stop is Bagan, with thousands of temples and rural landscape. There is no other place in the world like it. After two days in Bagan return to Yangon for you departure flight. Were sure you will be back for more.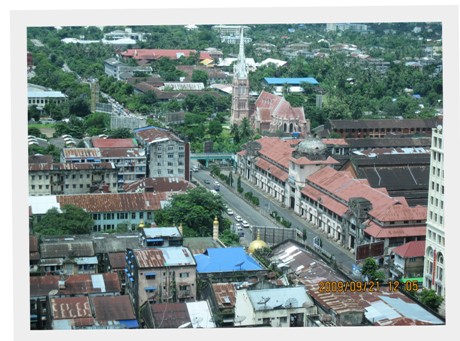 DAY 1      ARRIVE YANGON
Welcome to Myanmar! 
Upon arrival at the airport and after you clear customs, you will be greeted by a representative and transferred to your hotel. Along the way you will quickly realize that Yangon is like no other city of its size in all of Southeast Asia. Yangon is the commercial capital of Myanmar and has a population of over five million. After check in at your hotel and a brief freshening up we will begin your tour of the city. As we ride to the colonial part of downtown for a walking tour you will get a sense of the city and its people. The lush green park, picturesque lakes, and the charming people give Yangon a great reputation of beauty. After a tour of downtown we will begin to see the highlights of the city. We will start off by visiting the Chaukhtatgyi Temple which houses the biggest reclining Buddha image in Southeast Asia. At first sight you will just say "wow" and it will leave a lifelong impression. Afterwards we will head to the National Museum where you can wander around and see precious artifacts as well as learn about the culture and lifestyle of the country. The giant Shwedagon Pagoda may have caught your attention at some point during the day, and we has saved the best site for last. This evening you will get the chance to experience this awe inspiring pagoda during sunset. The richness of the colors and surrounding atmosphere will leave you breathless. After a long day you will be transferred to your hotel for a good nights sleep. 
Overnight at Yangon.
DAY 2      YANGON – BAGAN
Breakfast at hotel.
Today will begin with an early morning transfer to the airport for your flight to Bagan. This city has the largest area of temples, pagodas, stupas, and ruins in the entire world. Bagan is one of the most culturally historic places in Myanmar as well as a main hub for Buddhist studies. Its deep rooted culture and sites makes it one of the holiest cities in all of Asia and it can be compared with that of the Jerusalem. 
Upon arrival you will quickly realize why Bagan used to be called "the city of four million pagodas". After checking in at your hotel we will begin the tour of the city. THere are too many temples to visit in one trip, but we assure insider access to the most astounding temples which are Shwezigon pagoda, Ananda, Gubyaukgyi Htilominlo and Sulamani temple. Your provided guide will be sure to give you all the different aspects, architectural styles, and history of each temple visited, so visiting multiple temples in one day will never get old. This evening you can enjoy a cruise on the mighty Ayeyarwaddy River. This will provide you with excellent views of the amazing archaeological sites as well as the local people going about their daily lives before the sun goes down.
Overnight in Bagan. (Breakfast)

DAY 3      BAGAN
Breakfast at hotel.

Today you will have your choice of travel arrangements. You can take a pony cart ride that will which will guide you up and down the small dirt roads where you can get a different viewpoint of the ancient sites, or for those feeling a little more active we can arrange for you to hire bikes to get a real feel of the desert landscape. Your final choice which most prefer is a private air-con equipped car with driver. No matter which way you choose to see this city, we assure you won't be let down. For those wishing to get a birds eye view of the temples, be sure to book a hot air balloon ride. We promise you won't be disappointment.
This evening we will take you to the top of one of the highest temples where you can observe the magical sunset. You're sure to get goose bumps from the astonishing view of the thousands of temples that dot landscape, and we assure that you can't get this experience anywhere else in the world. Let your imagination take you back in time as you relax and watch the temples vanish before your eyes.
Overnight in Bagan. (Breakfast)

DAY 4      BAGAN – YANGON 
Breakfast at hotel.  
After breakfast, you will say goodbye to Bagan and head to the airport for your flight back to Yangon. Once back to the commercial capital of Myanmar be sure to visit Bogyoke Market. This market will make your head spin with all of the different items to look at. You're sure to see some interesting things here, and be sure to pick yourself up some souvenirs that come from all over Myanmar. If the market did not wear you out be sure to head to Chinatown and walk around the area to see what it has to offer. Late in the afternoon be sure to take a stroll along the Yangon River where you relax and reflect on your trip. It is surely a good way to end the day.
Overnight in Yagon. (Breakfast)
DAY 5      DEPART YANGON
Breakfast at hotel.
The morning is free before transfer to Yangon International Airport for catching onward flight out. (Breakfast)
Remarks

1. Please contact us for a quote.
2. Extension stay available with visit to the Inle Lake – search for 6D5N The Gems of Myanmar.
Send Enquiry